HIGH-QUALITY, COMPACT, MOBILE
TIRE BEAD BREAKER
MACHINE
Introducing a user-friendly and incredibly efficient tire bead breaker that enables technicians to swiftly dismount the tire from the rim, providing enhanced access for various repairs, be it Polished, Painted, or Diamond cut.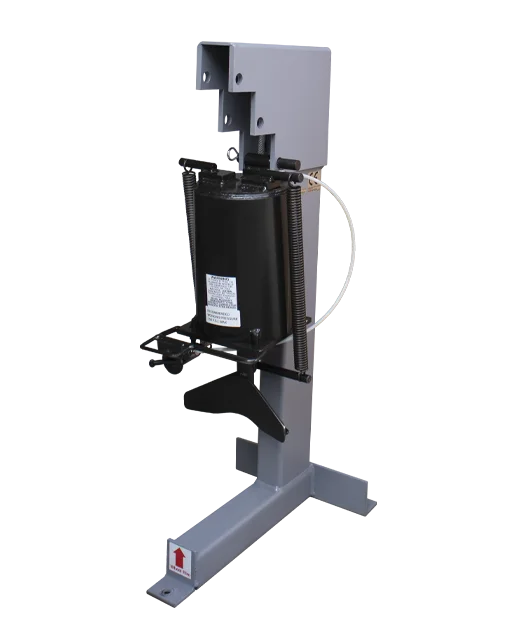 This indispensable Tire Bead Machine is ideal for repairers without access to a tire changer, making it a perfect solution for mobile repairers offering on-site services. Elevate the pace of repairs by incorporating a Tire Bead Breaker Machine
The Ultimate Tool for Precision and Speed When Doing Wheel Restorations or Refinishing!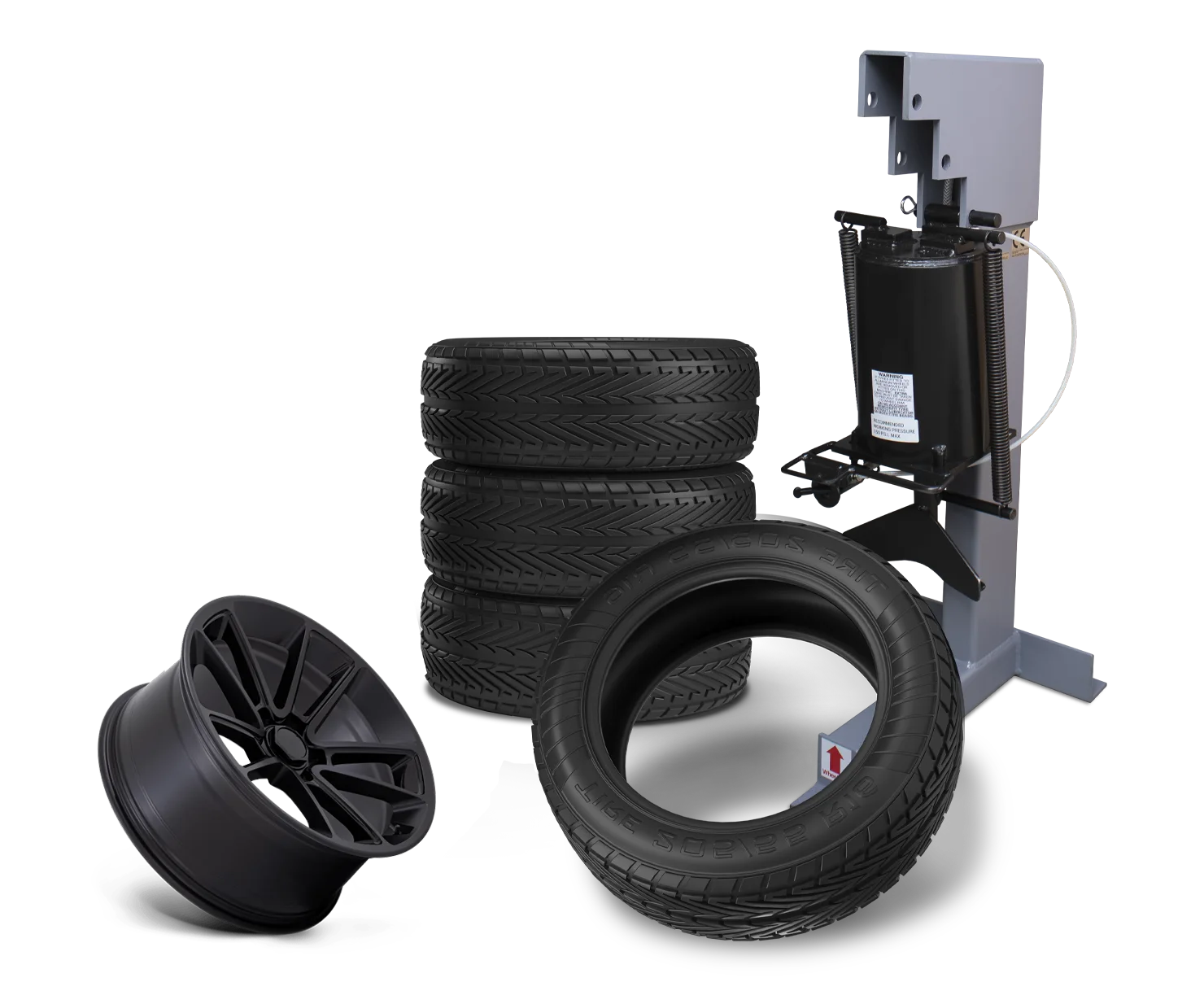 Professional, high-quality Tire Bead Breaker Machine. A must-have for alloy wheel repairers and tyre shops.
SPECIFICATIONS
Working Height: 800 mm
Floor Area: 585 x 485 mm
Connect to clean dry airline with oil lubricator
Working Pressure: 80 to 120 PSI
Weight: 60 kg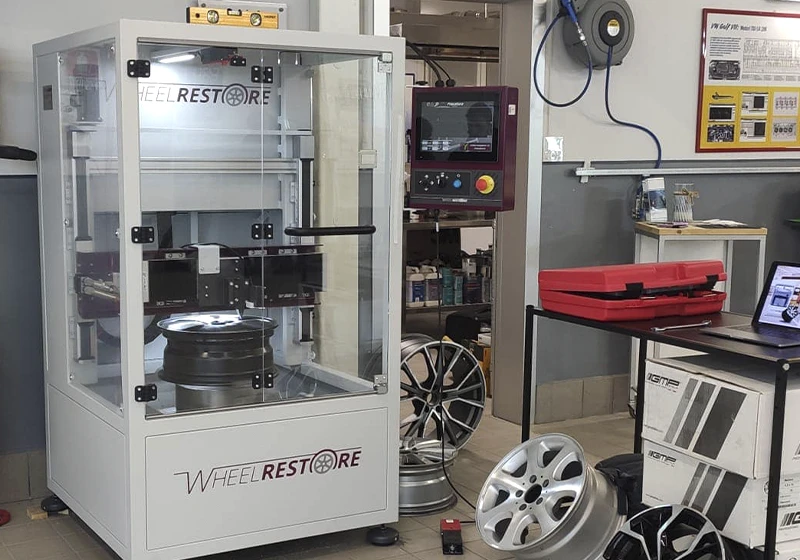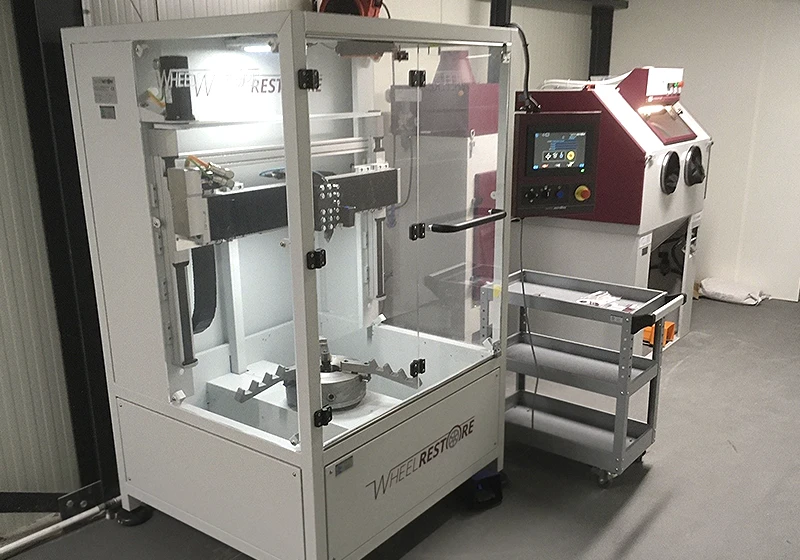 Seamless integration into the workshop.
Compact design, small footprint.
The Wheel Restore product range has been specifically designed to seamlessly integrate into a majority of workshops. The space-efficient and mobile design allows for a streamlined, efficient workflow, without ever occupying excessive space.
Perfect for mobile workshops
The Wheel Restore product range is meticulously crafted with a focus on versatility. Its compact, sturdy, and resilient design allows easy installation in the back of a van or truck, making it a perfect fit for mobile repair services. What's more, our advanced noise reduction technology guarantees near-silent operation, removing almost all limitations when selecting a parking or operating spot.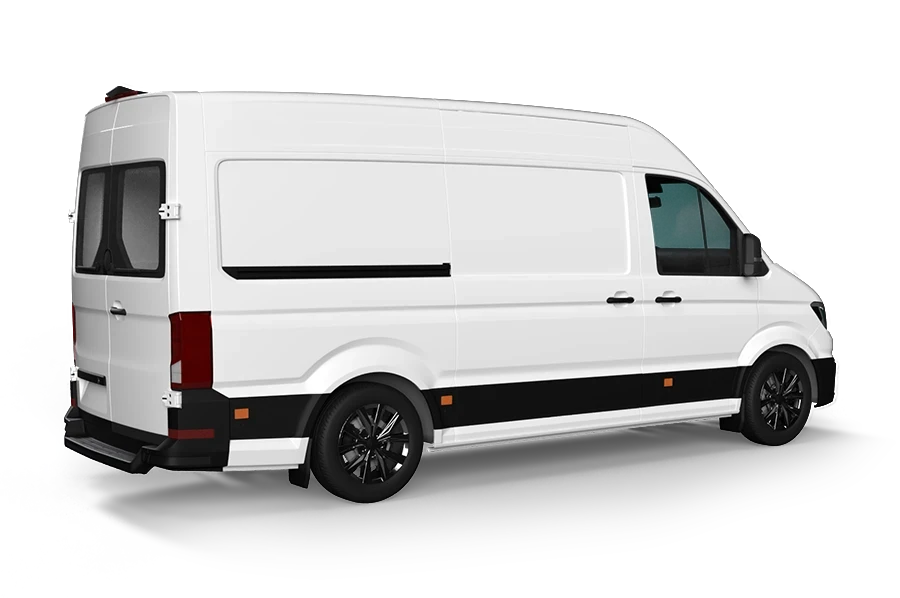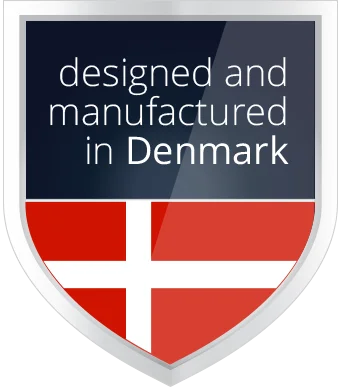 Building On The Wheel Restore Legacy
The Wheel Restore equipment range draws on our extensive experience in the wheel repair industry, having established ourselves as the world's leading manufacturer of the Diamond Cut Repair Machine, as well as pioneering unique air cleaning technologies for the spray booth market.