PRECISION SAND BLASTING
WHEEL BLASTING CABINET
W/ FILTRATION + DUST COLLECTION
Custom designed for effective blast etching of alloy wheels.
The heavy duty all steel wheel sandblasting cabinet affords excellent visibility of the wheel and the area being etched. Bright internal lighting delivers even illumination without shadows. Optimal visibility is maintained inside the cabinet by a highly efficient dust collector constantly removing media dust and fine particles.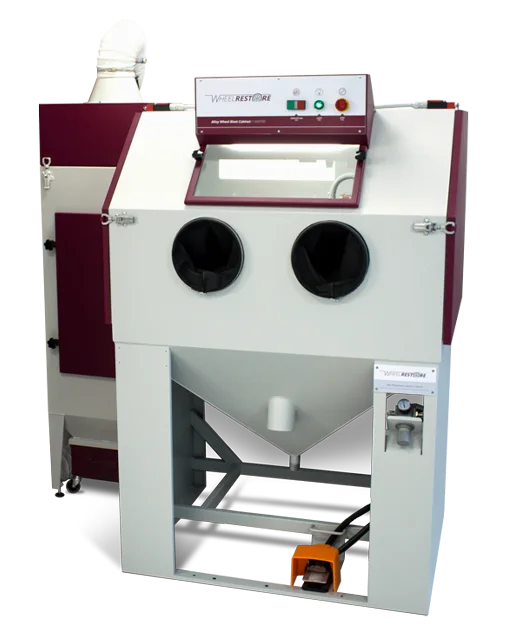 Professional Sand Blasting Cabinet purpose-built for wheel specialists and workshops. The work zone is optimized with clear viewing angles combined with sharp LEDs that ensure optimal working conditions.
The rim sandblasting process produces an even finish with easy sweeps across the wheel surface and, unlike traditional disc sanders, it allows both easy penetration of the blast media stream between the spokes and also very precise localised etching if required. It also provides a fast and even light etching to remove only the chipped lacquer on virtually new wheels, whilst being capable of etching right back to bare metal if required.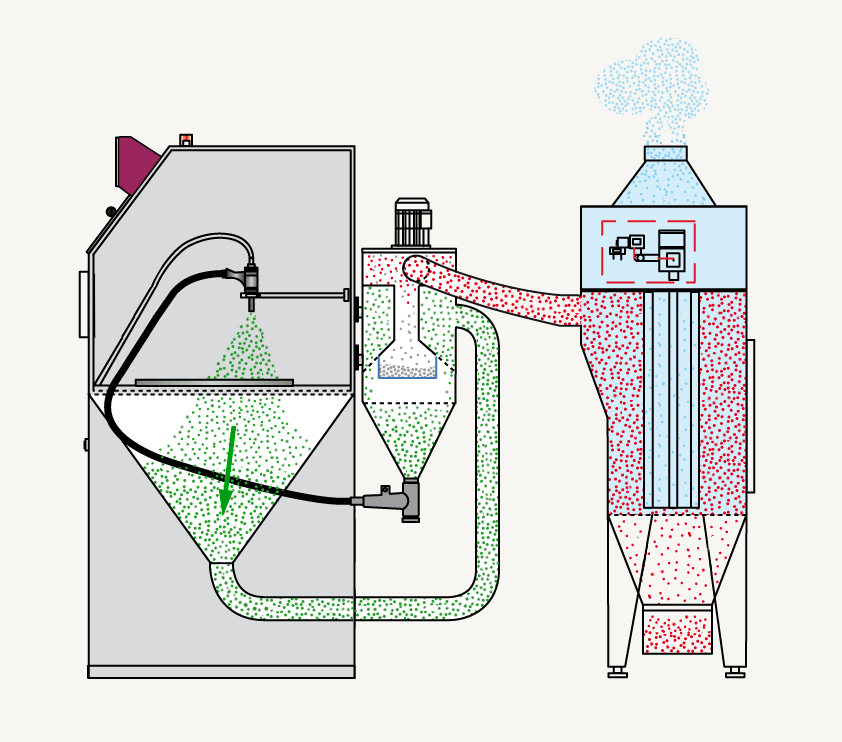 Cyclone for dust separation and
recycling media - Minimizing Waste
The wheel blasting cabinet is designed with a cyclone for dust separation and recycling when sandblasting wheels.
Filtration with self-cleaning cartridge filters.
Filtration system equipped with polyester filter cartridge (Filtering Surface mq.3) with a pressure switch for the monitoring of changes of pressure and detection of clogging of the filter. The automatic cartridge cleaning function, obtained with a timed powerful compressed air jet.
Alloy Wheel Blast Cabinet with cyclone for dust separation and exhaust-fan, air treatment with dehumidifier filter, pressure regulator and manometer, pneumatic foot-pedal with stepper and all the accessories for use. Fully CE certified.
Our ROI calculator below will provide you with a crystal-clear snapshot of the investment required when acquiring your own Alloy Wheel Blast Cabinet. We've even gone the extra mile and broken-down payback times into months and days.
Product
Hourly rate
Retail price per wheel
Monthly wheels
Cost per wheel (includes hourly rate and consumables)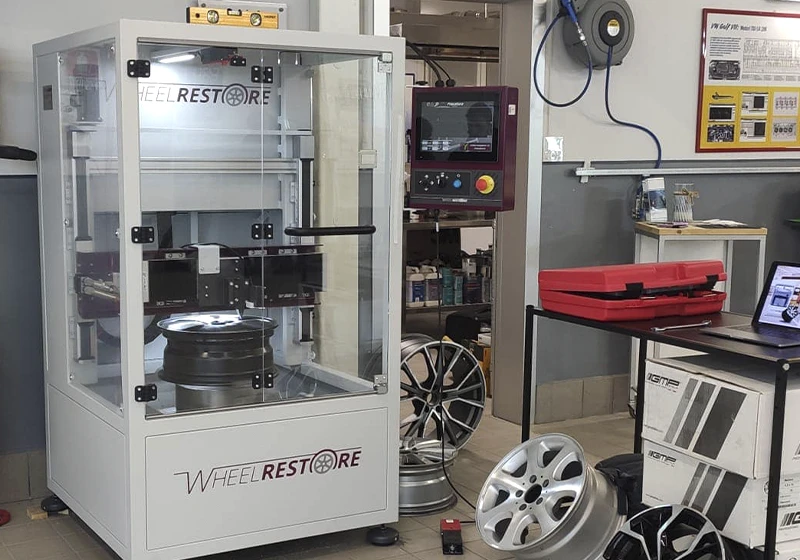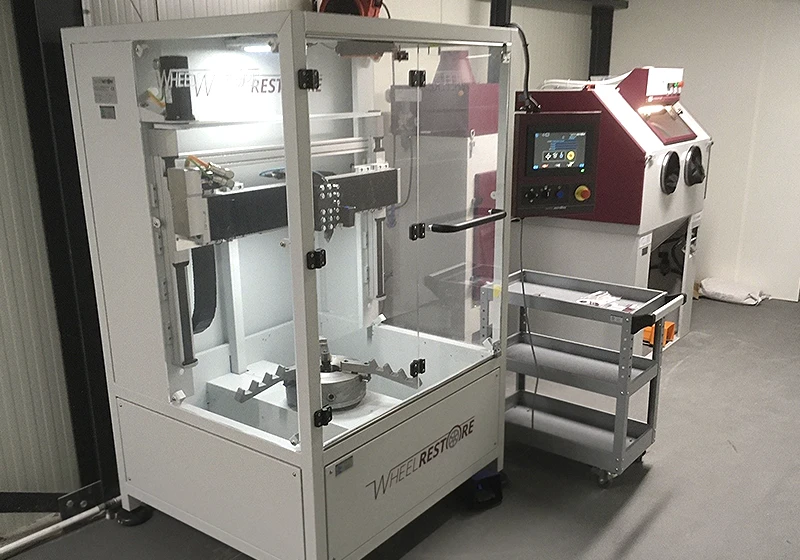 Seamless integration into the workshop.
Compact design, small footprint.
The Wheel Restore product range has been specifically designed to seamlessly integrate into a majority of workshops. The space-efficient and mobile design allows for a streamlined, efficient workflow, without ever occupying excessive space.
Perfect for mobile workshops
The Wheel Restore product range is meticulously crafted with a focus on versatility. Its compact, sturdy, and resilient design allows easy installation in the back of a van or truck, making it a perfect fit for mobile repair services. What's more, our advanced noise reduction technology guarantees near-silent operation, removing almost all limitations when selecting a parking or operating spot.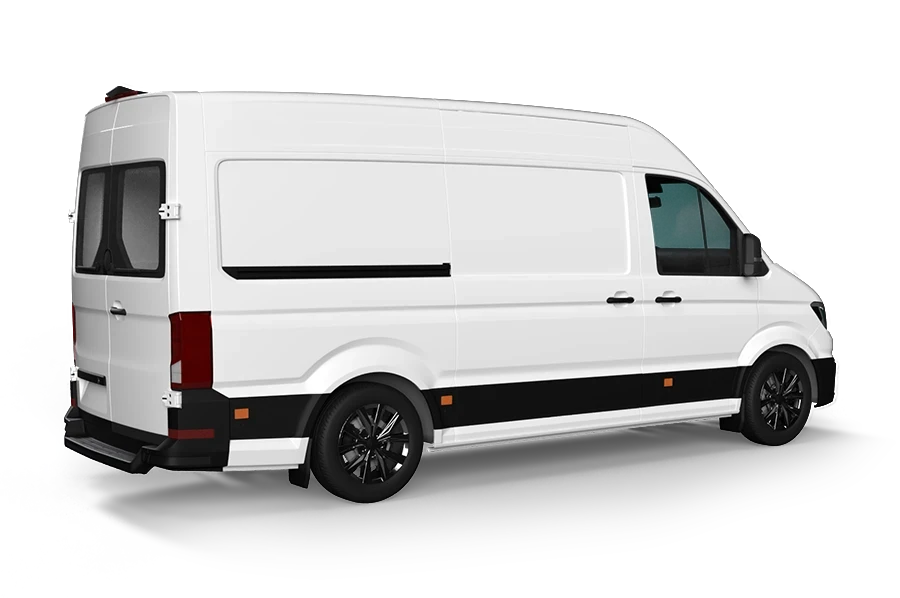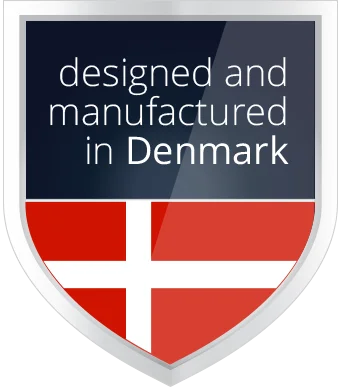 Building On The Wheel Restore Legacy
The Wheel Restore equipment range draws on our extensive experience in the wheel repair industry, having established ourselves as the world's leading manufacturer of the Diamond Cut Repair Machine, as well as pioneering unique air cleaning technologies for the spray booth market.
Alloy Wheel Blast Cabinet
| | |
| --- | --- |
| Cabinet Dimensions (H×W×L) | 750×1100×850mm |
| External Dimensions (H×W×L) | 1800×1150×1300mm |
| Rotating Table | Ø mm 700 |
| Motor-Driven Exhaust Fan | 0.75 HP |
| Compressed Air Consumption | 780 lt/1' – 6 atm |
| Power Supply | 220 – 380 V – 3-Phase 50 Hz |
Filtration – Dust Collector
| | |
| --- | --- |
| External Dimensions (H×W×L) | 1890×620×640mm |
| Filtering surface | 3 m2 |
| Cartridge | 1 Polyester |