PAINTING, EXTRACTION, CURING
SEMI-AUTOMATIC
WHEEL PAINT BOOTH
Our patented wheel painting booth simplifies wheel refinishing with its automated dual-sided and 360-degree seamless spinning wheel cradle. Equipped with state-of-the-art IR and UV curing lamps as well as a powerful fume extraction system, this cutting-edge booth ensures a flawless finish. No more overspray and inconsistencies in wheel refinishing.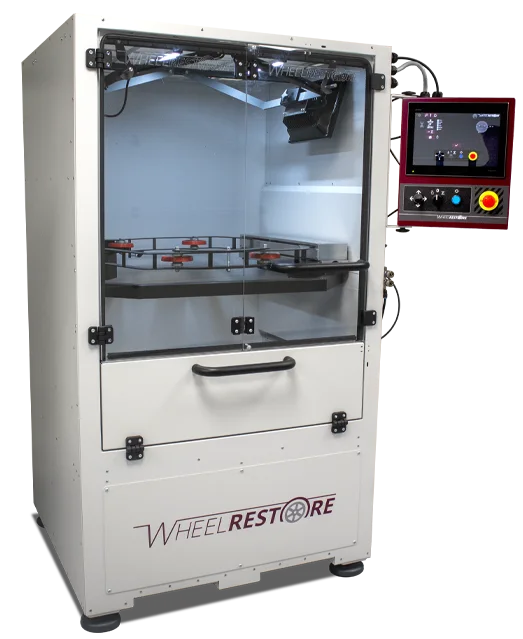 Faster Turnaround, Impeccable Finish
Its automated dual-sided and 360-degree spinning wheel cradle not only streamlines the painting process but also significantly enhances efficiency and productivity. Imagine the time saved and the precision achieved when wheels can be painted seamlessly on both sides without the need for manual intervention. The inclusion of IR and UV curing lamps, coupled with a robust fume extraction system, not only guarantees a perfect paint job but also ensures a safe and environmentally friendly working environment.
Built-in Curing Systems
ULTRAVIOLET AND INFRARED
Infra-Red (IR) and Ultraviolet (UV) lamps are installed inside the machine to make sure the primer, base coat, and clear coat will be cured in the best and fastest way possible. Depending on the type of paint used which is selected in the program, the lamps are switched on for the required time to fully cure the layers applied. Once cured the rim can be taken out of the machine allowing the tire to be mounted. Curing times are between 35 seconds for UV up to 20 min for IR.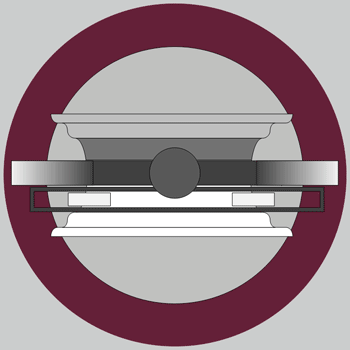 PATENTED
Dual-Sided Painting
At the core of its functionality lies the groundbreaking dual-sided (front/back) painting capability. The wheel rack effortlessly rotates, guaranteeing the painter an optimal viewpoint at all times. This feature ensures unparalleled convenience and precision.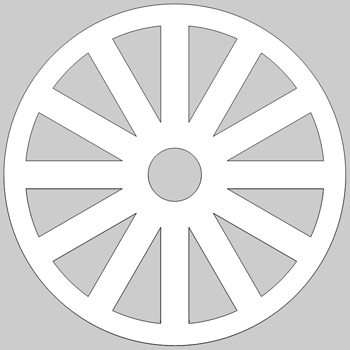 AUTOMATIC
360° Rotation
Enabling the painter to apply paint with a seamless motion, ensuring greater precision and consistency compared to manual rotation. This automated process allows for smoother, steadier strokes, resulting in a flawless finish with minimal to no imperfections.
Powerful Extraction
During the painting process, it is extremely important to have the best possible airflow in the Wheel Paint unit to avoid overspray and prevent the environment from being polluted with fumes and paint mist. The inlet filter takes care of clean inlet air to make sure no dust particles will affect the painting process.
The airflow in the unit is around 0,3 m/s which is even higher than an average spray booth. The ATEX-approved extraction ensures the paint mist and fumes are discharged through the filters to an optional filter bank or spray booth.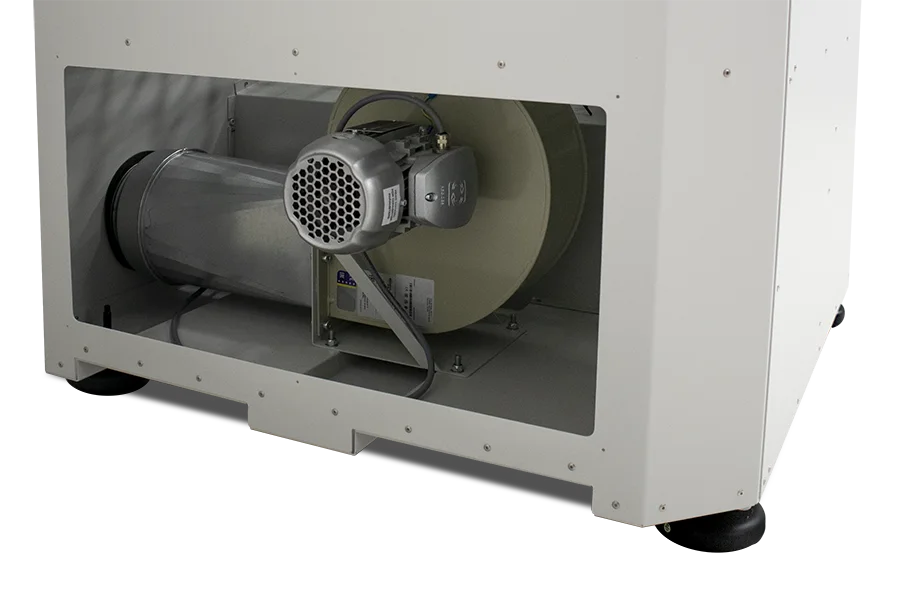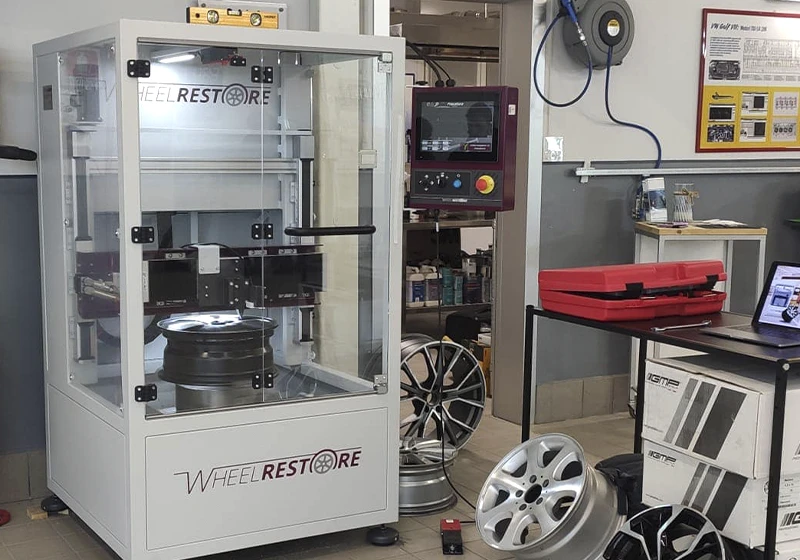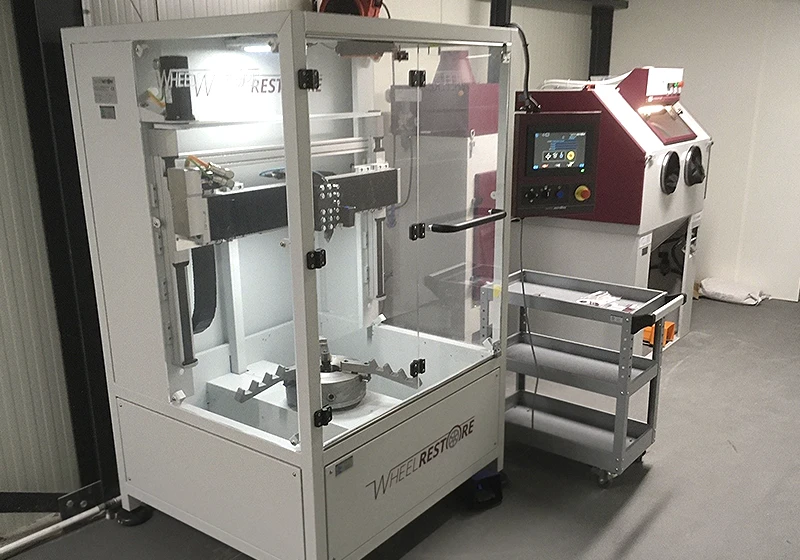 Seamless integration into the workshop.
Compact design, small footprint.
The Wheel Restore product range has been specifically designed to seamlessly integrate into a majority of workshops. The space-efficient and mobile design allows for a streamlined, efficient workflow, without ever occupying excessive space.
Perfect for mobile workshops
The Wheel Restore product range is meticulously crafted with a focus on versatility. Its compact, sturdy, and resilient design allows easy installation in the back of a van or truck, making it a perfect fit for mobile repair services. What's more, our advanced noise reduction technology guarantees near-silent operation, removing almost all limitations when selecting a parking or operating spot.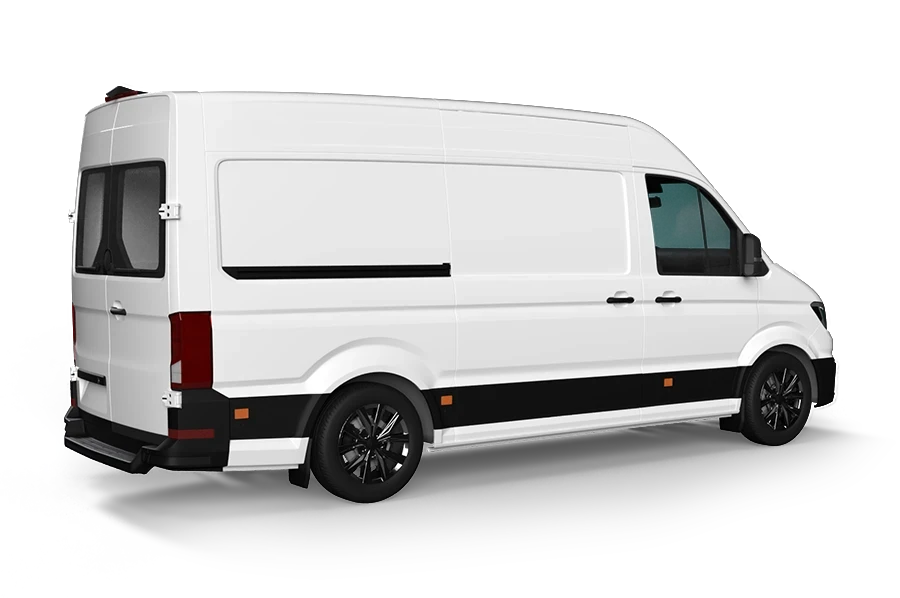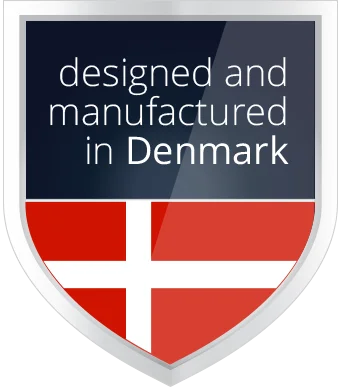 Building On The Wheel Restore Legacy
The Wheel Restore equipment range draws on our extensive experience in the wheel repair industry, having established ourselves as the world's leading manufacturer of the Diamond Cut Repair Machine, as well as pioneering unique air cleaning technologies for the spray booth market.
Service and Support Platform
Our service and support portal offers a wealth of resources, including user manuals, training videos, repair cards, scheduled updates, and a convenient ticket system for rapid assistance. Whether you have quick queries or complex issues, our online support platform is designed to help you swiftly resolve problems and prevent unnecessary downtime.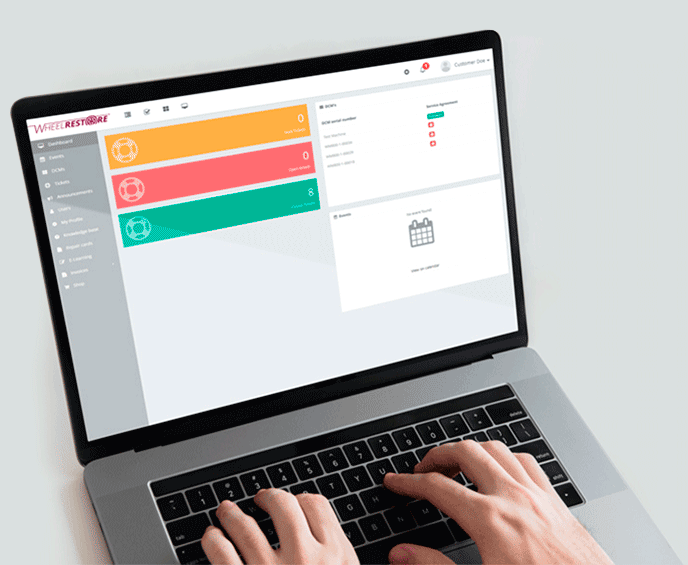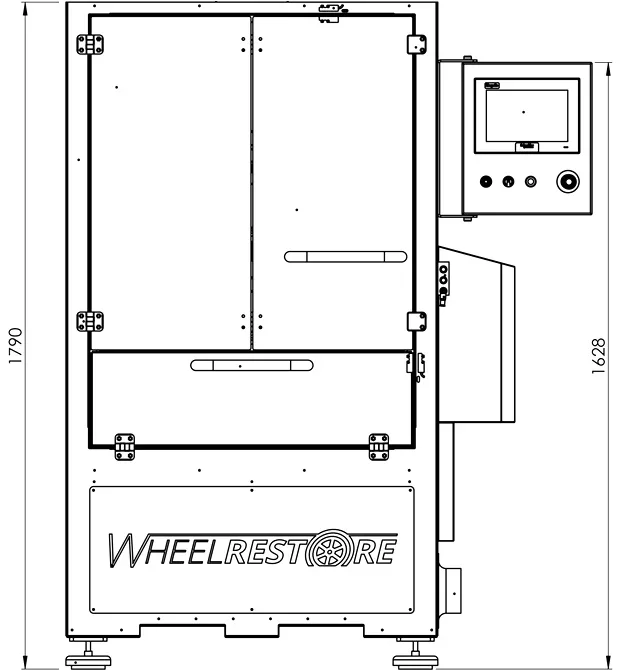 | | |
| --- | --- |
| Wheel diameter | 13"-22" |
| Power Supply | 220 Volt / 16Amps |
| Dimensions (L x W x H) | 998 x 998 x 1790 mm |
| Touch Display Size | 12″ |