PRECISION PAINT BAY
ALLOY WHEEL
SPRAY BAY
Introducing our innovative Spray Bay, a versatile solution that can function as a standalone workstation for wheel prepping and spraying. Moreover, it offers the flexibility to expand into a fully enclosed booth, adapting seamlessly to your evolving needs. The Wheel Spray Booth doesn't just stop at flexibility; it's designed for peak efficiency.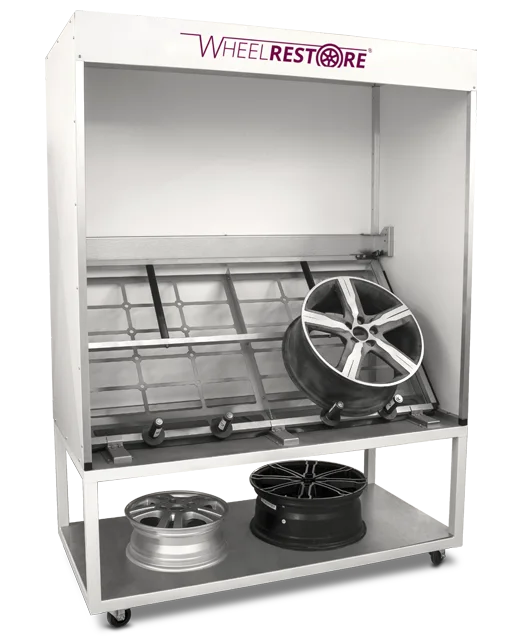 From Prep to Perfection with the Wheel Spray Bay
Capable of prepping or spraying two rims simultaneously, this booth is engineered to maximize productivity and streamline your workflow, saving you valuable time and resources. The thoughtful design includes a convenient shelf below the bay, allowing you to store an extra pair of wheels with ease. This feature ensures not only easy access but also impeccable organization, enhancing your operational efficiency.
Combined with the precision of our WR-DCM3 Diamond Cut Machine, this integrated solution guarantees not only superior results but also a seamless and efficient repair process from start to finish.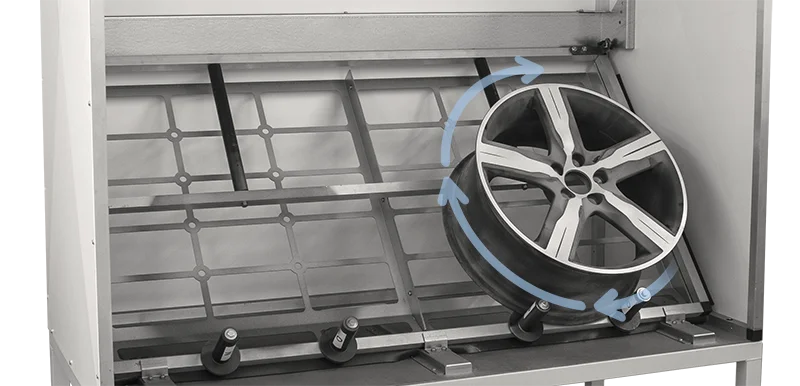 Wheel Rollers
Equipped with rollers under each bay, the Wheel Spray Booth ensures the wheels spin with minimal force. This feature ensures precise and thorough coverage during the painting process, resulting in a flawless finish.
Add the optional cover system
and expand it into a fully enclosed paint booth
The optional Wheel Spray Booth Cover offers a fully enclosed solution. With strong magnets for the front curtains, an integrated changeable inlet filter, and easy assembly and disassembly, this cover provides a clean and controlled environment for painting. It effectively removes overspray and improves painting quality, thanks to the inlet filter.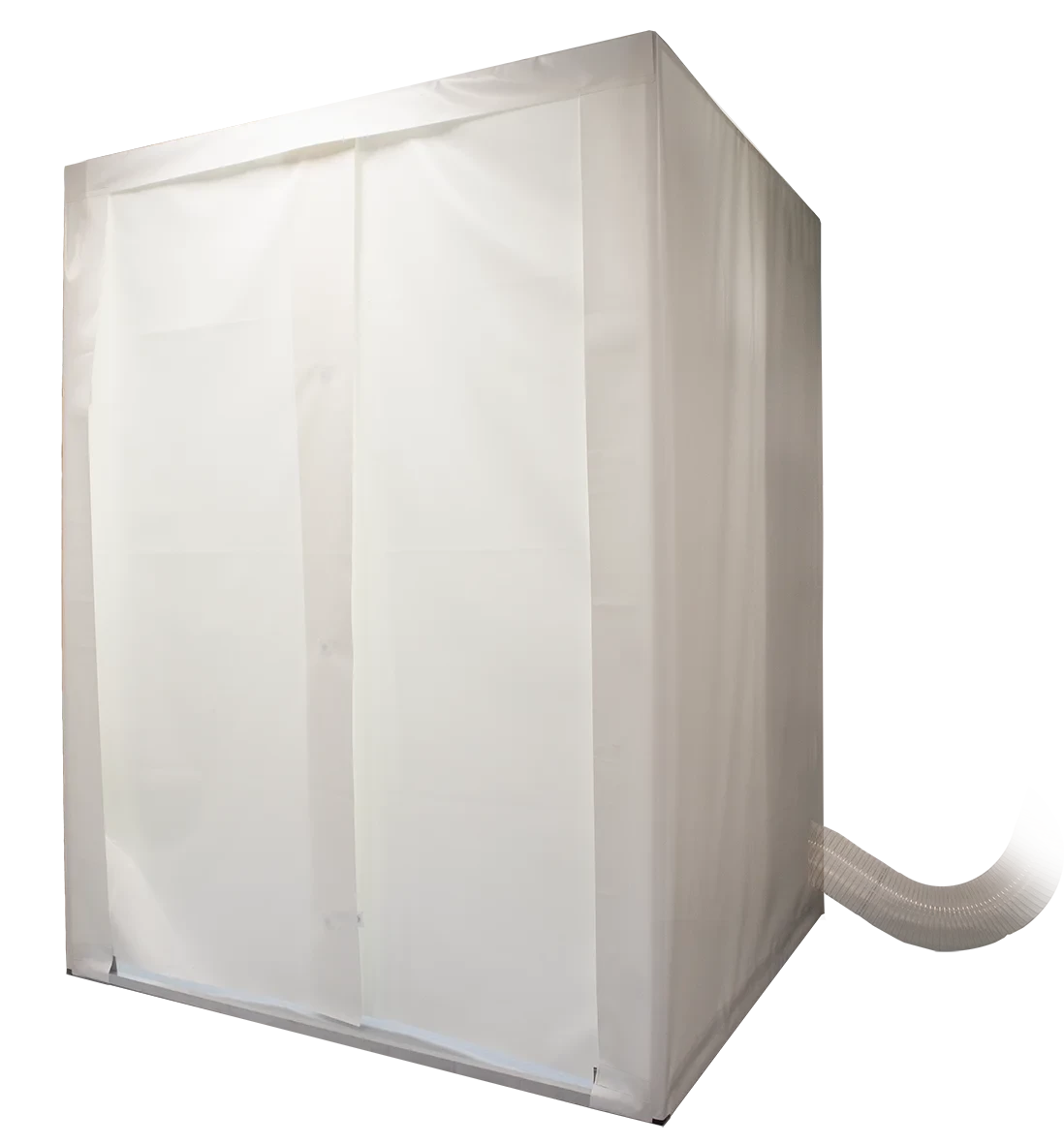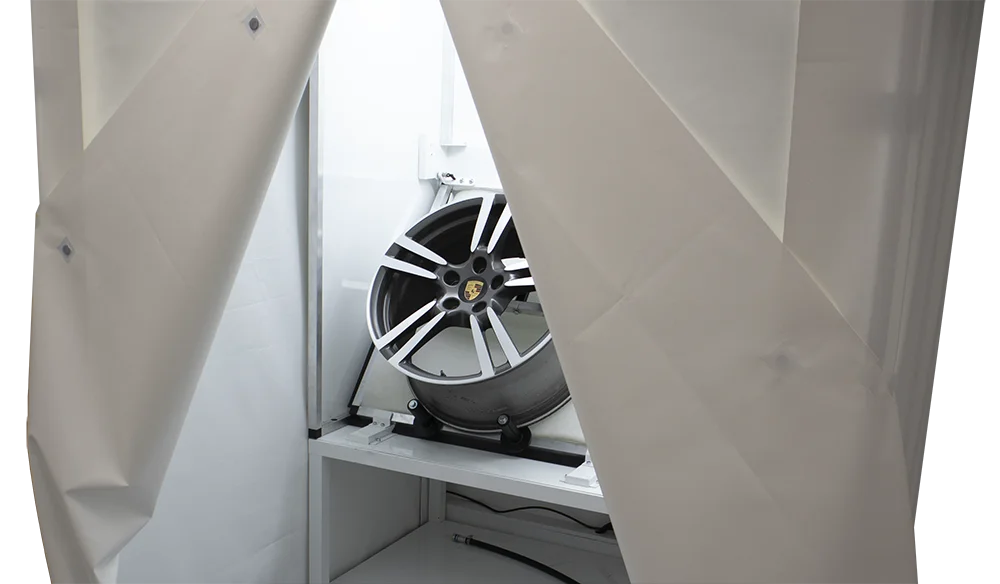 Wheel Spray Booth Cover
• Lightweight, high-strength aluminum construction
• Strong magnets secure front curtains
• Integrated, replaceable inlet filter
• Effortless assembly and disassembly
• Effectively eliminates overspray
• Enhances painting quality
Length: 155 cm
Height: 206 cm
Width: 153 cm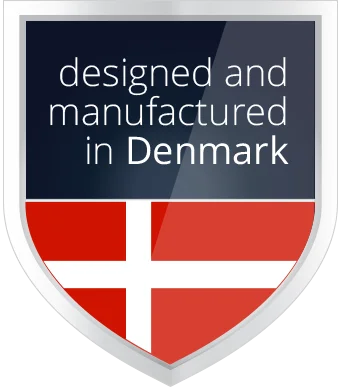 Building On The Wheel Restore Legacy
The Wheel Restore equipment range draws on our extensive experience in the wheel repair industry, having established ourselves as the world's leading manufacturer of the Diamond Cut Repair Machine, as well as pioneering unique air cleaning technologies for the spray booth market.
Alloy Wheel Spray Booth
WM888-1
Experience the next level of alloy wheel restoration with the Wheel Spray Booth from Wheel Restore. Upgrade your workflow with its dual-wheel capacity, premium construction, lightweight design, and effortless wheel rotation. Achieve professional-quality results with ease.