PAINTING, EXTRACTION, CURING
AUTOMATIC WHEEL
PAINTING MACHINE
World's first fully automatic Wheel Painting Machine
This patented wheel painting robot is a game-changer. It effortlessly paints both sides of a wheel from beginning to end, entirely automated, using either a conventional spray gun or an aerosol. Say goodbye to guesswork and inconsistencies in wheel painting!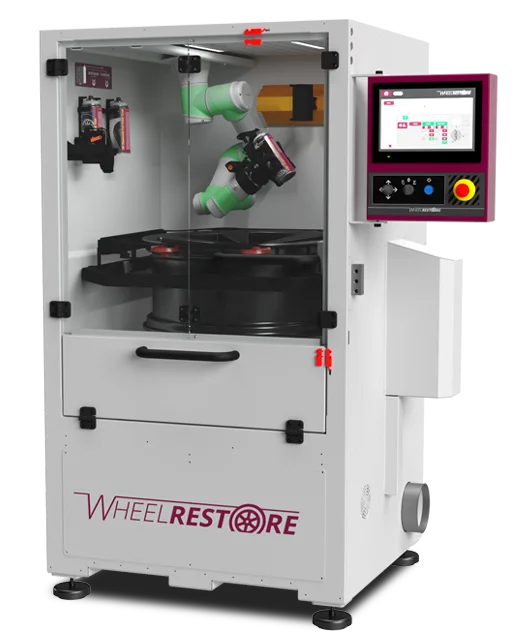 Precision Painting
Same Exact Result for Each Rim
Ensuring optimal finish while reducing waste and paint consumption by up to 50%
✔ Eliminates overspray by rotation
✔ Spray the exact same paint thickness
✔ Save your spray booth for larger jobs
Auto Paint Process - From Start to Finish
The Paint Machine operates with special HLVP aerosols and will automatically shift between variables (base color, clear coat, primer). On the setup screen you can activate Primer, Color, Clear Coat and then input the following application settings.
Automatic Shift Between Spray Gun or Aerosol
With the Wheel Paint Robot, the power is in your hands. Choose between a classic spray gun or an aerosol can for applying Primer, Base color, and Clearcoat – or seamlessly blend both methods for your perfect finish.
Our machine boasts a quick-connect holder, effortlessly switching between options. It accommodates standard cans or our specialized "upside-down" aerosols, ensuring consistent pressure and zero waste. Opting for aerosols not only eliminates cleaning hassles but also eradicates any chance of color mixing errors. Your painting process just got simpler and more efficient!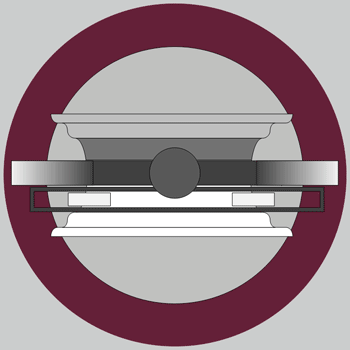 PATENTED
Dual-Sided Painting
A vital part of its operation is the dual-sided (front/back) painting capability using either a regular spray gun OR an aerosol can – including the application of Primer, Base color, and Clearcoat.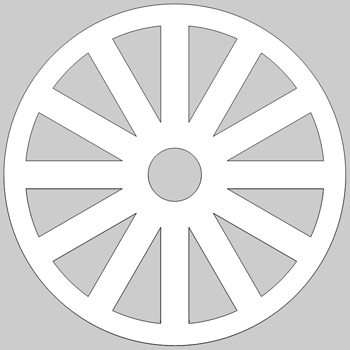 AUTOMATIC
360° Rotation
The wheel automatically rotates in a smooth motion ensuring a steady material application that is impossible to duplicate by hand – resulting in consistent results with no irregularities.
ULTRAVIOLET, INFRARED, AIR
Built-in Curing Systems
Infra-Red (IR) and Ultraviolet (UV) lamps are installed inside the machine to make sure the primer, base coat, and clear coat will be cured in the best and fastest way possible. Depending on the type of paint used which is selected in the program, the lamps are switched on for the required time to fully cure the layers applied. Once cured the rim can be taken out of the machine allowing the tire to be mounted. Curing times are between 35 seconds for UV up to 20 min for IR.
WHEEL LIBRARY
Save your perfect settings and recall them anytime
Fully integrated SAVE A WHEEL function so the operator can always recall a paint job and paint it with the stored settings, including ventilation and drying settings for Air, infrared, or UV drying.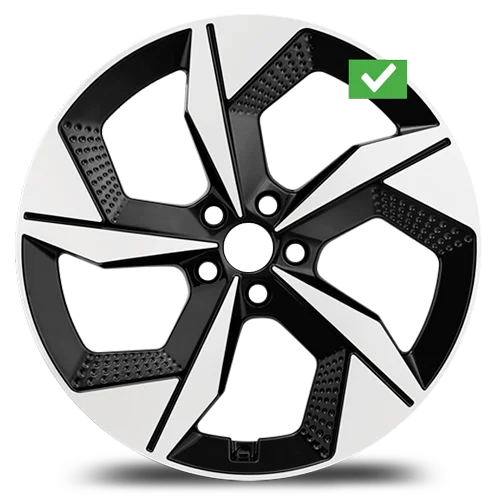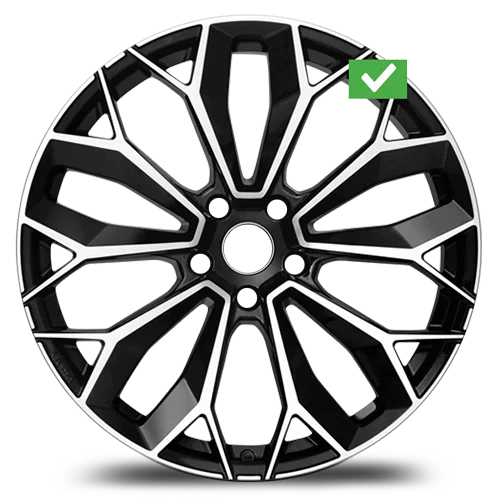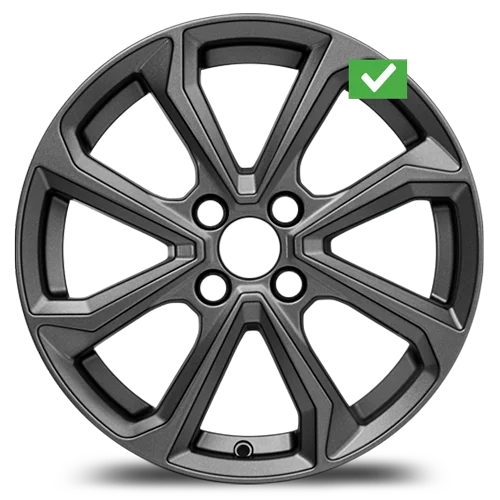 Learn the machine a wheel, simply by typing in some key measurements like the size of the wheel, the number of spokes, etc.
The memory of the machine will store the data for fast recall when repeating the exact same job. Ensures consistent finish while also building a reference index of OEM and aftermarket rims.
Wheel Paint Extraction
During the painting process, it is extremely important to have the best possible airflow in the Wheel Paint unit to avoid overspray and prevent the environment from being polluted with fumes and paint mist. The inlet filter takes care of clean inlet air to make sure no dust particles will affect the painting process.
The airflow in the unit is around 0,3 m/s which is even higher than an average spray booth. The ATEX-approved extraction ensures the paint mist and fumes are discharged through the filters to an optional filter bank or spray booth.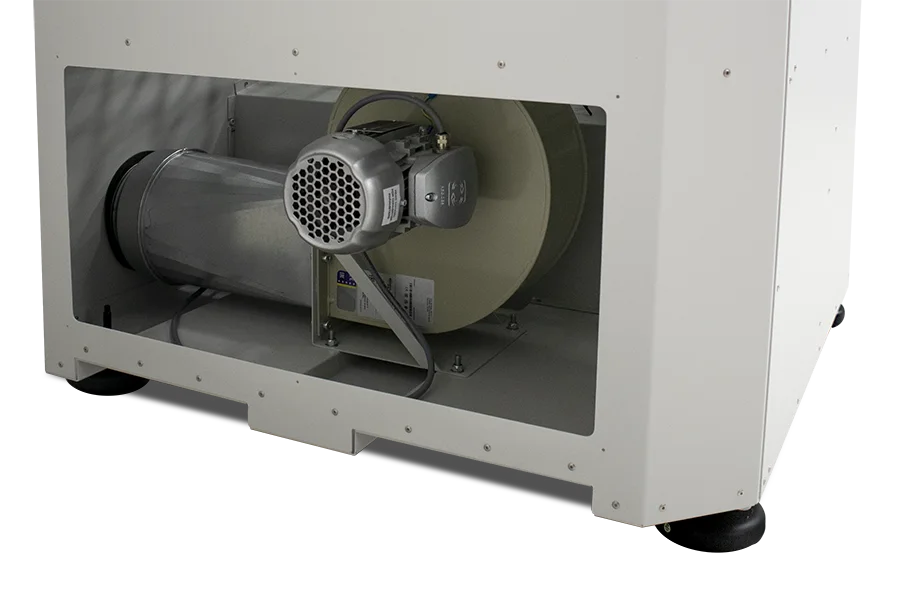 Aerosol or spray gun operated. Easier maintenance.
Fast and consistent quality results every time.
Enclosed paint booth with powerful extraction systems.
Reducing waste and paint consumption by up to 50%
Intuitive user interface. CNC training not necessary.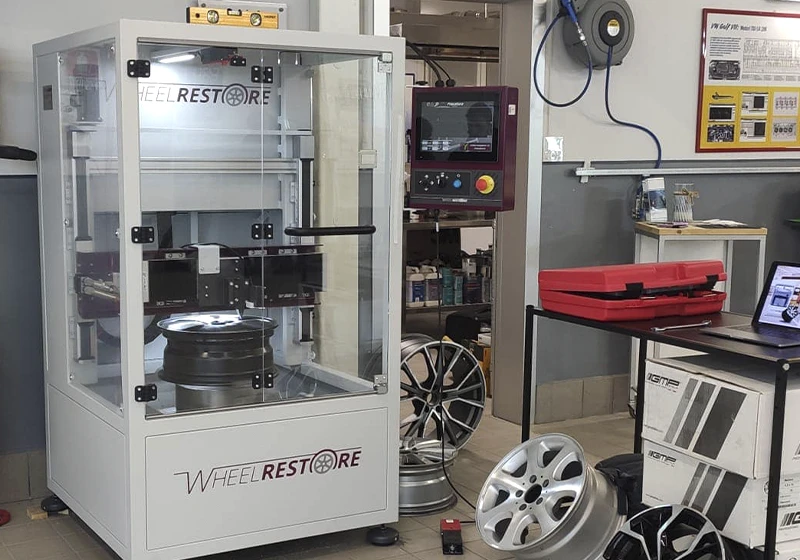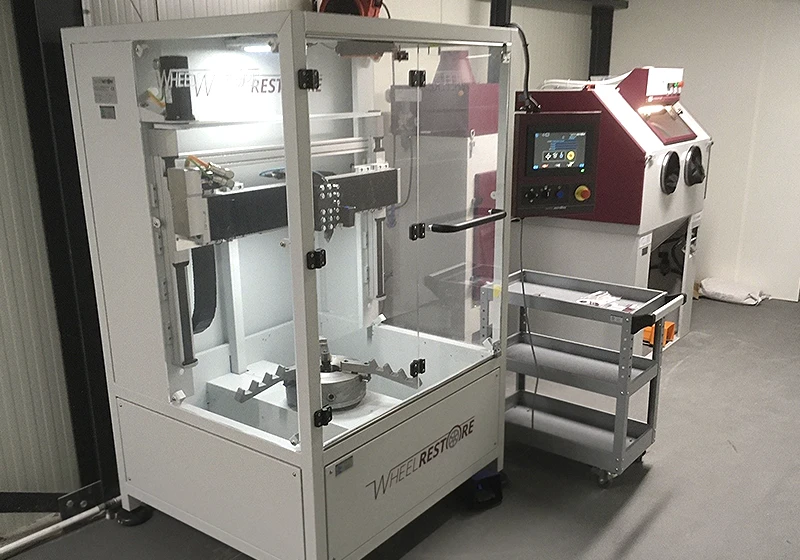 Seamless integration into the workshop
Compact design, small footprint
The Wheel Restore product range has been specifically designed to seamlessly integrate into a majority of workshops. The space-efficient and mobile design allows for a streamlined, efficient workflow, without ever occupying excessive space.
Perfect for mobile workshops
The Wheel Restore product range is meticulously crafted with a focus on versatility. Its compact, sturdy, and resilient design allows easy installation in the back of a van or truck, making it a perfect fit for mobile repair services. What's more, our advanced noise reduction technology guarantees near-silent operation, removing almost all limitations when selecting a parking or operating spot.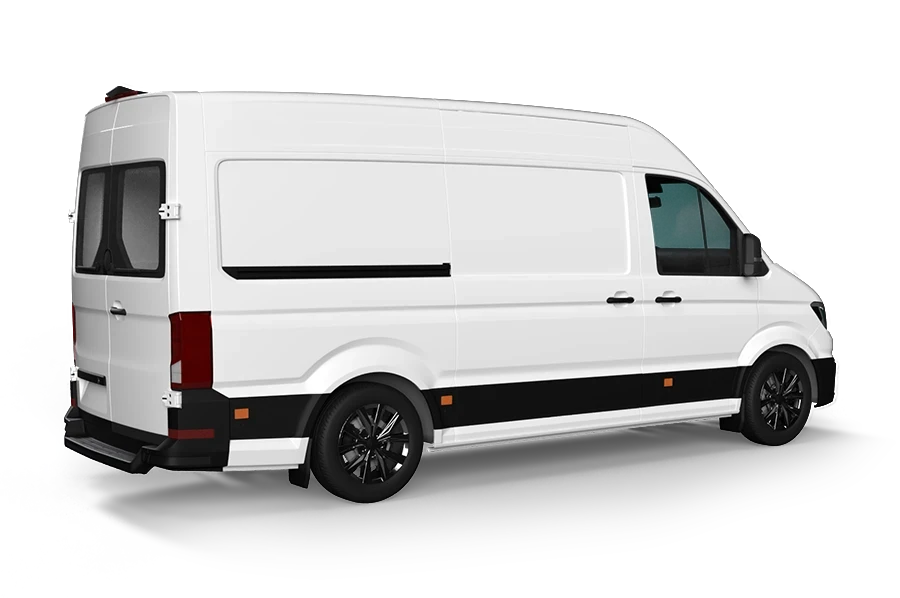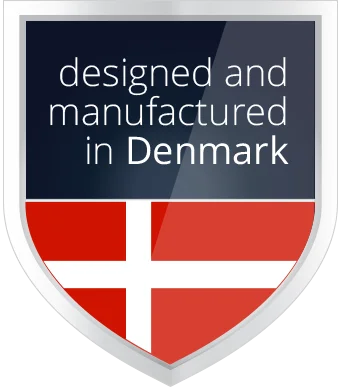 Building On The Wheel Restore Legacy
The Wheel Restore equipment range draws on our extensive experience in the wheel repair industry, having established ourselves as the world's leading manufacturer of the Diamond Cut Repair Machine, as well as pioneering unique air cleaning technologies for the spray booth market.
Service and Support Platform
Our service and support portal offers a wealth of resources, including user manuals, training videos, repair cards, scheduled updates, and a convenient ticket system for rapid assistance. Whether you have quick queries or complex issues, our online support platform is designed to help you swiftly resolve problems and prevent unnecessary downtime.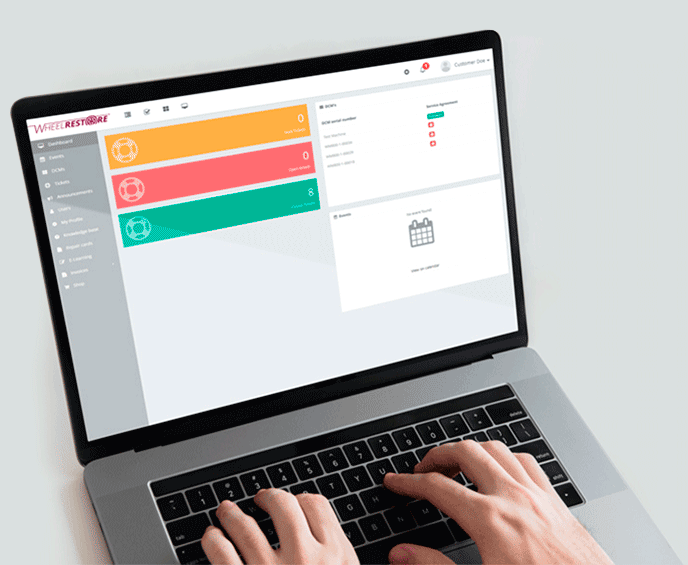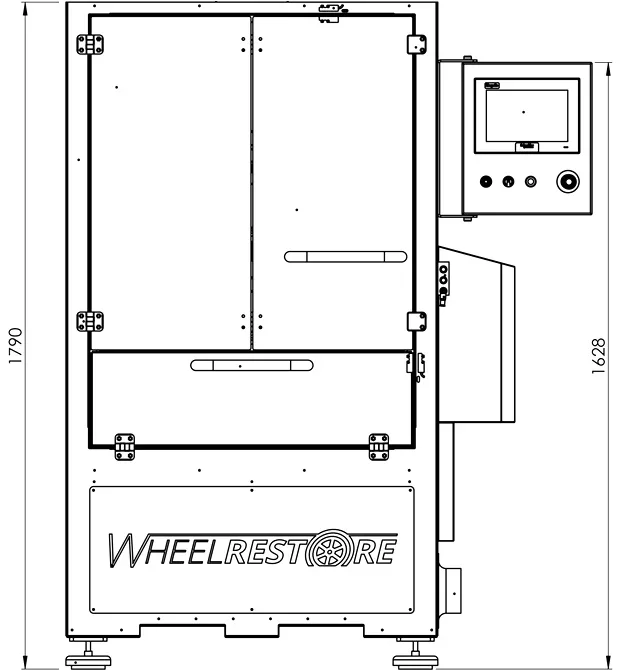 | | |
| --- | --- |
| Wheel diameter | 13"-22" |
| Power Supply | 220 Volt / 16Amps |
| Dimensions (L x W x H) | 998 x 998 x 1790 mm |
| Touch Display Size | 12″ |